Bottling Plant Manufacturers in India
We are leading manufacturer and exporter of mineral water bottling plant.
Offering you a complete choice of products which include Water Treatment Plant such as Mineral Water Plant, Mineral Water Treatment Plant, Drinking Water Treatment Plant, Bottling Machine, Drinking Water Plant, Mineral Water Bottling Plant and many more items.
Bottle filling machine suppliers
Water bottle filling plant manufacturers in up
Water bottling plant suppliers
Water bottle project
Mineral water bottle cost
Water bottle factory cost
Cream Processing Plant
Liquid Processing Plant
Our Video Links of Youtube- https://www.youtube.com/watch?v=vmZTQBEyuno/
We are primarily engaged in manufacturing Bottle Filling Plant. Bottle filling machine is in demand as it is highly used in ointment, creams filling applications. In our bottle filling plant, the bottles are passed on to the filling section. The filling section is prepared with spring loaded nozzles. As the bottles are picked they are then loaded by spring nozzles and lastly these are activated by a Drum Cam Mechanism.Our bottles widely finds application in filling pouches and jars as well in addition to bottles of different sizes, shapes, designs and dimensions. Bottle Filling Machine is used to fill water in bottles as well as sealing it at the same time. It is also used to fill liquids in Glass, Plastic PET Bottles, and Containers and so on. These products are used for filling, rinsing and capping of bottles.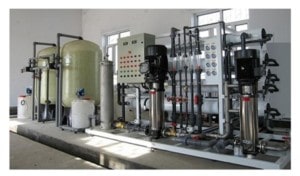 Bottle Filling Equipment is available in various capacities as per the specific demands of our clients at nominal prices. It is applicable in different areas such as pharmaceutical, beverages, cosmetics and allied.Moreover, the bottles produced by us are sturdy in construction, leak-proof and durable in nature. The Bottle Filling Machine has the ability to dispatch thick, viscous and regular free flowing liquids through it
[huge_it_maps id="2″]
Bottle filling machine suppliers , Water bottle filling plant manufacturers in up , Water bottling plant suppliers , Water bottle project , Mineral water bottle cost , Water bottle factory cost ,Pharma Plant for Ointment Processing Plant, Cream Processing Plant, Liquid Processing Plant, Syrup Processing Plant, Oral Processing Plant, Toothpaste Processing Plant, Shampoo Processing Plant, Gels Processing Plant, Lotion Processing Plant for Pharmaceutical Plant,
Features:
Excellent performance
Durable finish standards
Sturdy design
Less maintenance